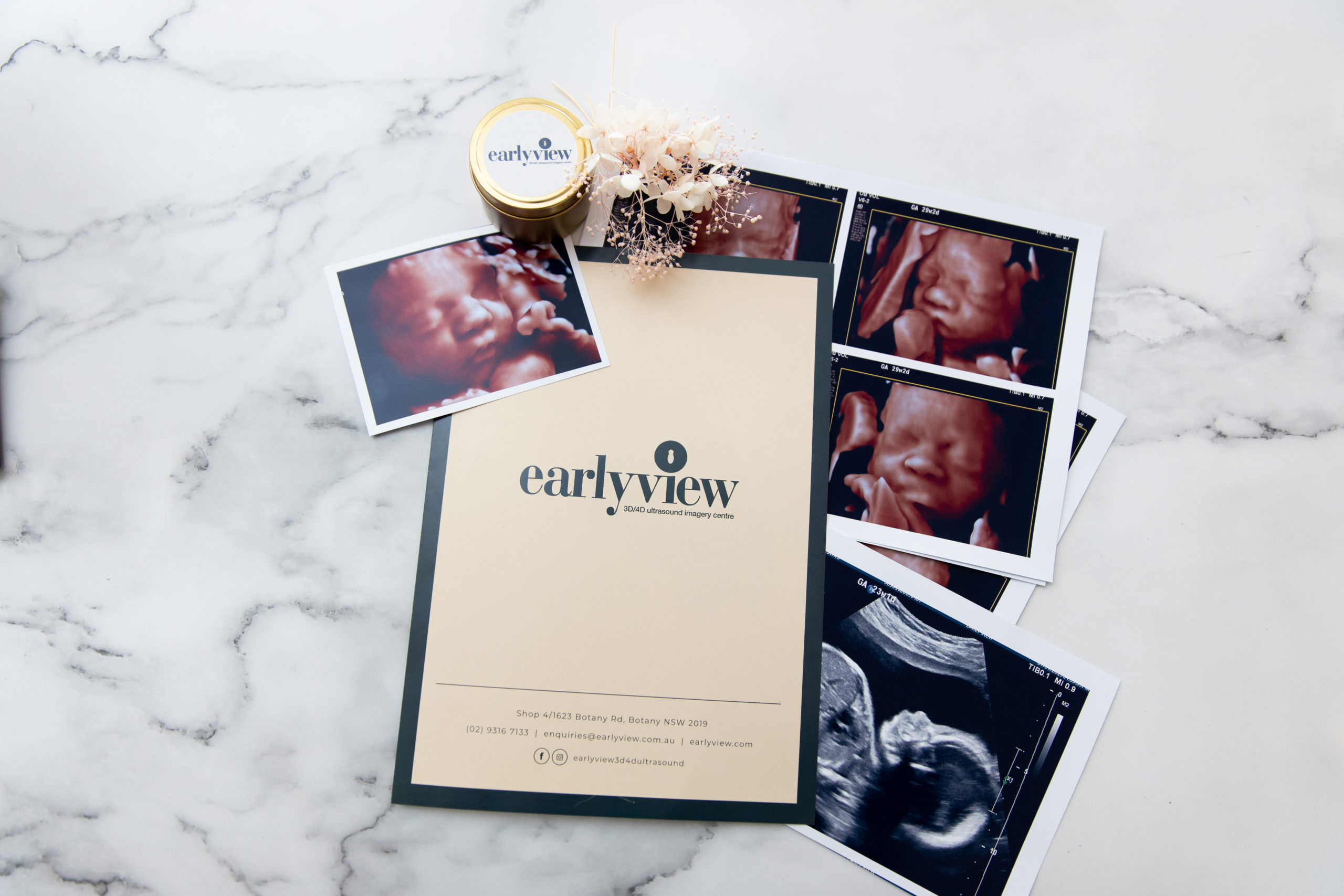 At Early View we utilize a state-of-the-art Ultrasound machine that is capable of capturing your baby with amazing 3D/4D ultrasound technology. Our scans include 2D, 3D and 4D ultrasound. Did you know we offer three types of 3D/4D ultrasound technology to view your baby?  Confused as to what the difference is?, we are going to explain it all for you.
2D ultrasound is the traditional black and white ultrasound images, these images show a cross-section of baby, like baby's face. 2D ultrasound is also the most accurate ultrasound tool for early determination of baby's gender.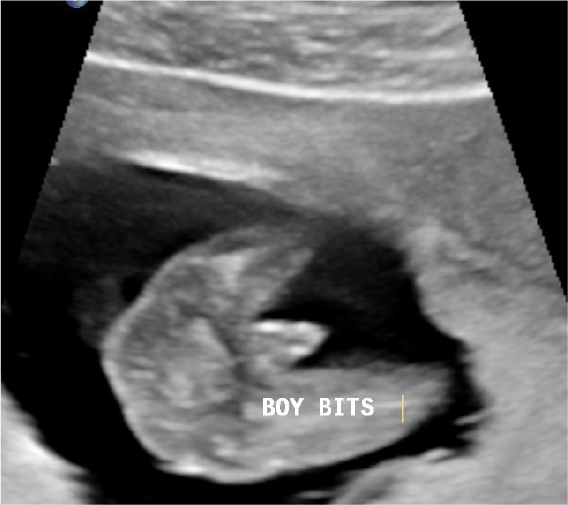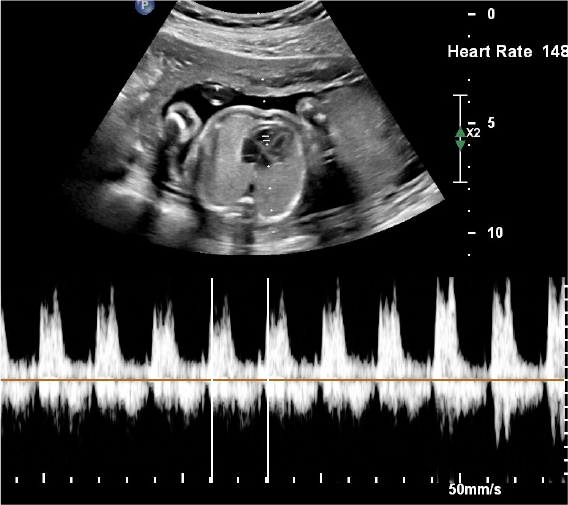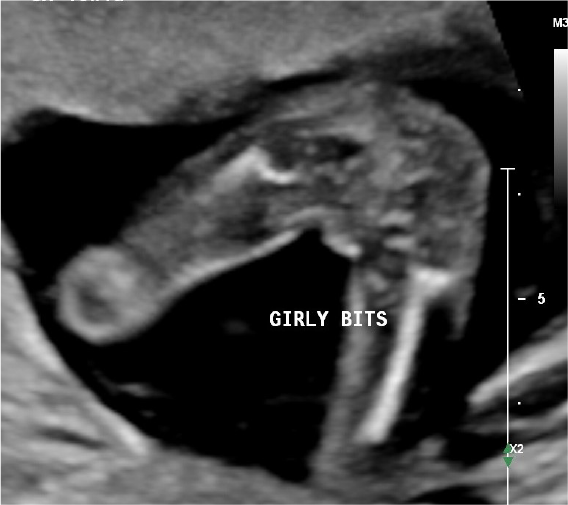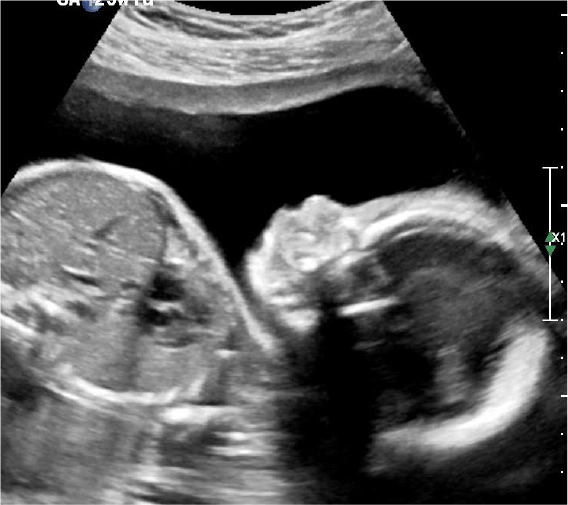 3D is the three dimensional still image, like a photo showing the surface of the skin like your baby's face, this produces a clearer image of baby's face and features.
4D ultrasound technology enables the 4th dimension, that is time. 4D ultrasound shows us the outside surface of your baby in real-time. This means that 4D ultrasounds show us a LIVE feed of your baby moving in your belly, you are able to see baby suck, smile and yawn
Traditional 3D/4D Ultrasound
These images were the first type of 3D/4D ultrasound. These images appear with a Gold/yellow colouring.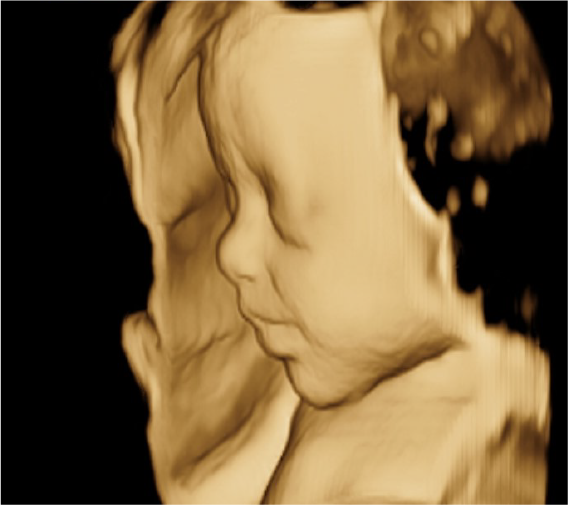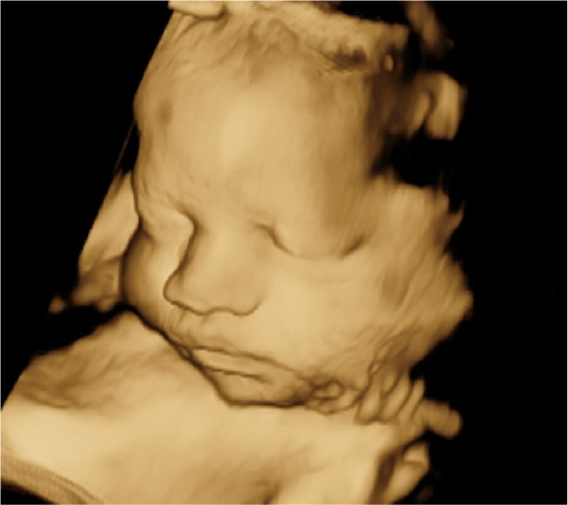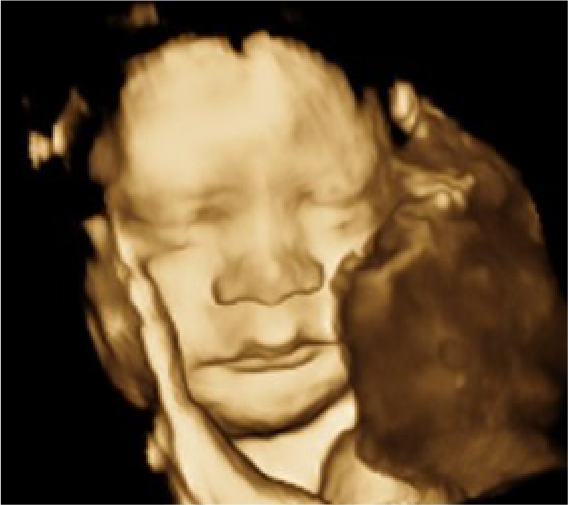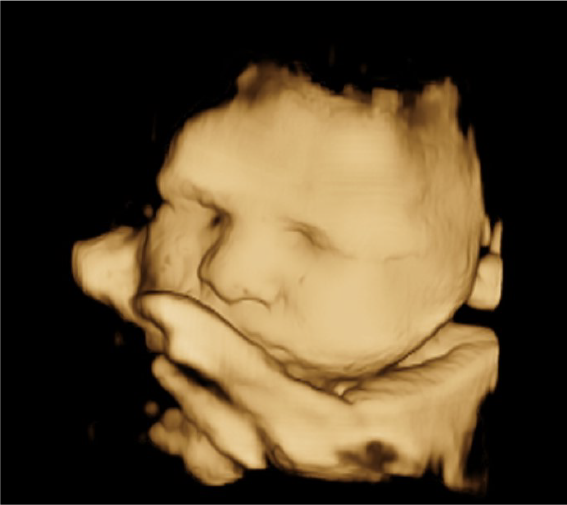 This is the second amazing 3D/4D ultrasound technology we offer. Dynamic 3D/4D ultrasound produces an image with a blue and gold colouring. This type of 3D/4D ultrasound was developed to further enhance the depth perception of images.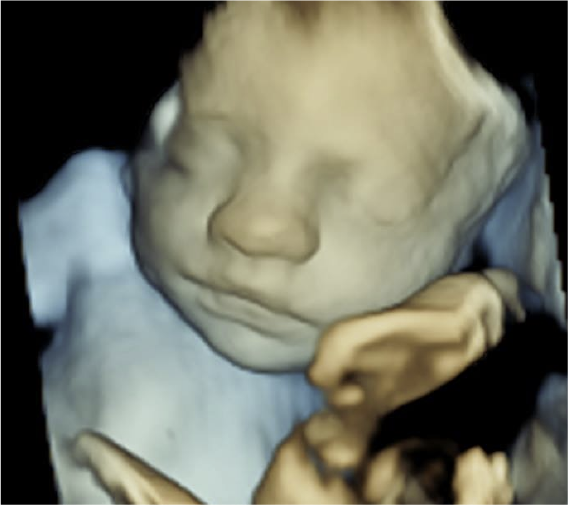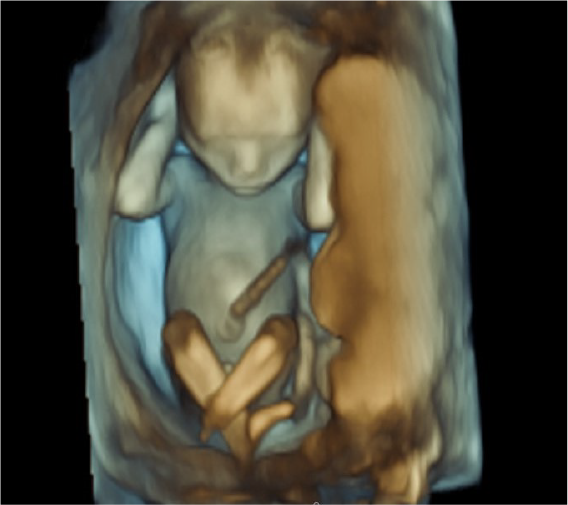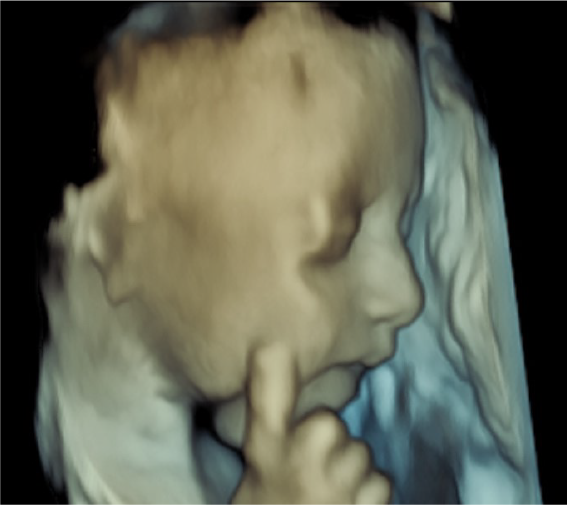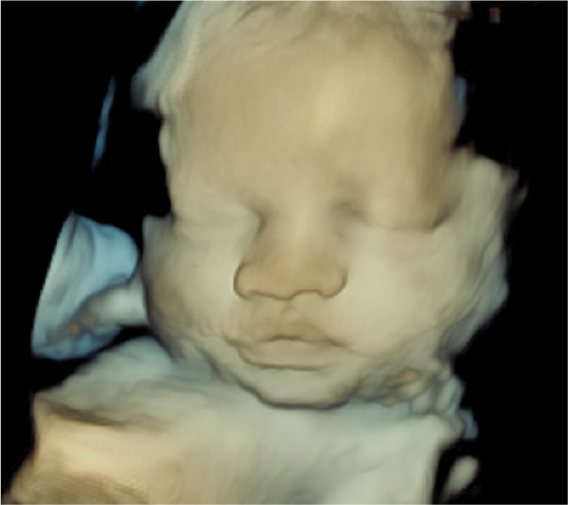 Early View was the first Ultrasound Centre in Australia to have Phillips TrueVue technology, which is an advanced 3d/4d ultrasound imaging tool. TrueVue, with its virtual moving light source, delivers amazing life like, illuminated images of your baby. A photo realistic early view- the face you have been longing to see.